A full-service communications FIRM
devoted to clients we believe in
Whether you are a large business, a public university or a community not-for-profit organization, you have a story to tell and people you want to reach. With years of experience managing, writing and editing the news, we know how to build a successful communications strategy that will make your story compelling – whether it's told in print, video or social media – and deliver it to the right audience. We represent major clients in higher education, health care and the alternative energy industry.
If you want others to embrace you and your ideas, start by forgetting every piece of jargon or corporate mumbo-jumbo you've ever heard. We will help you tell your story  to employees, business associates, clients and customers in language they use every day. That's where success begins. Want to learn more? We can help.
If bad news finds you, the decisions you make in the first few hours are critical. Let us guide you.
We will help you manage your reputation and tell your story to news reporters and editors.
This is specialized communications where every word counts for leaders who need to be at their best.
Whether it's an interview with an executive or expert within your organization, or an in-depth look at an important issue affecting your industry, we will deliver just what you need.
Great communication is the foundation of every successful organization . We will work with you and your team to tell your story to clients, co-workers, business associates and the community.
Whether your organization is large or small, you need a website that is smart, easy to use, and effective. We have been part of the digital revolution from the beginning, and we know how to help.
Generating New Ideas. Solving Big Problems.
Bob Unger and Barbara LeBlanc are the founders and principals of Unger LeBlanc Inc. Strategic Communications. Bob and Barbara are former journalists who made a career telling stories. They bring their experience and expertise in strategic communications to the private and non-profit sectors.
"Barbara and Bob's passion for our mission and the vital role our organization plays in our region is genuine. They provide Southcoast Health with invaluable communications strategy and support, and we rely upon them often for their skill, professionalism and desire to make a positive and meaningful contribution."
"I have worked with Barbara and Bob in various capacities for a decade. They have a strategic, dynamic and thoughtful approach to communications, and are wonderful writers. They are experienced professionals who take the time to learn an organization and its industry. They are highly responsive and always produce effective and strong content that is on deadline and on point"
"Bob and Barbara have handled both media relations and community relations for us — overseeing video production and script writing, prepping our team for interviews with news reporters and editors, and helping  build our brand in New England. They continue to play a key role in establishing the American offshore wind industry."
"I've worked with Barbara LeBlanc for more than a decade and more recently with her partner, Bob Unger. As former journalists, they provide expert and valuable media relations advice. And they bring curiosity, passion and considerable writing and editing skills to the stories and other content that they produce."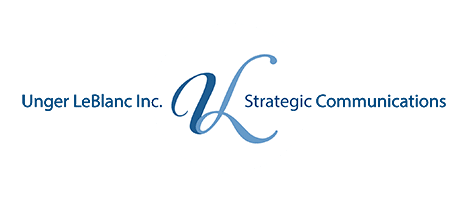 Contact Us
227 Union St. #610
New Bedford, MA 02740